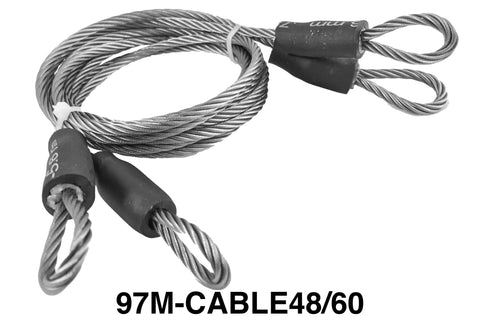 Set of cables for Hi-Lift Jack
PLEASE CHOOSE A CABLE SIZE BASED ON THE HEIGHT OF YOUR HI-LIFT STYLE JACK
97M-CABLE48
PN: 97112
UPC: 854185005295
97M-CABLE60
PN: 97113
UPC: 854185005288
This is a replacement item. These cables stabilize the Hi-Lift style jack when integrated with the Universal Hi-Lift Stabilizer system for 48-inch or 60-inch jack.
INCLUDES:
1ea. Either 48-inch Cable Set or 60-inch Cable Set
Base Plate Cables
All of "Safe Jack" equipment is well engineered and top quality. If you are using any high lift jack or other jacks, you need these products and stay safe.